Revolutionise Your Document Management with FastDox
FastDox's Document Management Systems are designed to streamline your workflow, saving you time and money.
Supercharge your onboarding
Why Choose FastDox for Document Management
---
Time-Saving: 15 hours saved per week
Cost Efficiency: 40% cost reduction in 6 months
Search Efficiency: 75% time reduction in document retrieval
Revenue Boost: 8% average increase in the first year
User Satisfaction: 98% recommendation rate
In today's fast-paced business environment, efficient document management is not a luxury—it's a necessity. FastDox's Document Management Systems are engineered to eliminate the chaos of disorganised files and manual tasks. With our cutting-edge 'Bolt' AI-driven features, we offer a robust search capability that puts every document you need at your fingertips within seconds. Imagine reclaiming hours every week to focus on strategic initiatives or even personal growth. That's the power of FastDox.
But it's not just about time-saving. Our clients report an average of 15 hours saved per week on document-related tasks, a 40% reduction in document management costs within the first six months, and a 75% reduction in the time it takes to find and retrieve documents. These efficiencies translate into an average revenue increase of 8% in the first year of implementing our Document Management Systems. With FastDox, you're not just buying a service; you're investing in the future success of your business.
Book a free consultation today
Trusted by Many
Our clients can't stop talking about the transformative power of FastDox's Document Management Systems. With a 98% recommendation rate,
our users cite 'time-saving' and 'ease of use' as the top reasons for their satisfaction."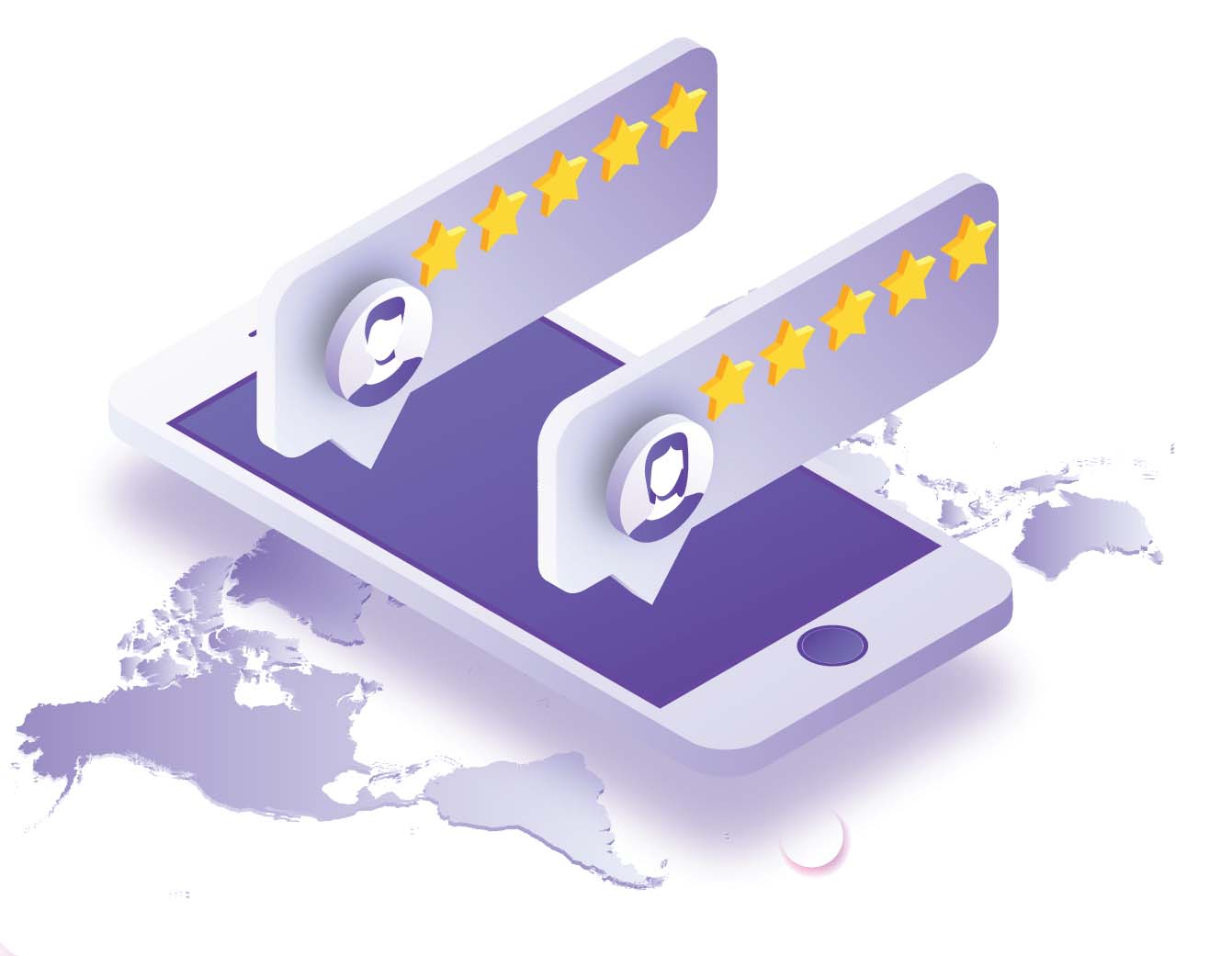 "Clients have found Fastdox easy to use and engaging, as can be seen from our 87% take up rate, which far exceeded our expectations.

The support we have had from Fastdox in tailoring the product to our requirements has been first class and the on-going support excellent.

We are delighted with the Fastdox product and have no hesitation in recommending it to any other insolvency practice looking to implement a client portal."
"FastDox have been a key part in our growth as a company. We have increased our output thanks to FastDox. They have a brilliant solution that has changed our business for the better. I wouldn't hesitate in recommending FastDox for any business!"
"I can't say enough great things about FastDox. They know their stuff and are extremely friendly and easy to work with. As a Claim's Management Company, we rely on getting documents back quick to keep our customers engaged and retained. FastDox has helped us do more business in less time."
"The diversity and flexibility of FastDox has enabled us to request an unlimited amount of documents from clients including those to be signed, uploaded and verified, the simplicity of the user interface has helped immensely with the return of key documentation."
"Great customer service and will always respond to queries quickly, FastDox have gone above and beyond in helping us becoming digitally streamlined."
"FastDox's rich data and API integrations are helping us develop a seamless onboarding journey. This will reduce friction for customers and enable proactive management of their accounts. Excellent system which is incredibly feature rich!"
"We love FastDox, they provide great resources for Trustees. FastDox has added value across our entire Business and has helped reduce our cost of acquisition."
"FastDox is simple for clients to use and simple for our staff to use. It has an incredibly intuitive user interface, which makes it quick to send and receive documents from clients and complete KYC checks. Not only do our staff love it but so do our clients!"
"FastDox has helped us become super-efficient and always at hand to help assist with our requests. The feedback from our customers has been great and they love the easy to use platform."
"FastDox is an innovative product and a great Company to do business with, they are very easy to work with and always take a very personable approach with training, planning and configuration requirements. The team has worked closely with our own internal IT team to ensure the system connects seamlessly with our existing CRM and processes."
"FastDox are a great Company to work with and provide excellent service. The tools FastDox have provided has revolutionized our lead engagement and boosted conversions without increasing our marketing spend."
"FastDox's slick interface and extensive onboarding features have allowed us to scale our targeted approach to customer acquisition, which has been really powerful because it's increased the frequency of campaigns while decreasing the cost of acquisition significantly."
Our Services
What We Offer
FastDox is a cost-effective, multilingual cloud-based platform that has revolutionised the way businesses operate and handle customers across the globe.
Improved Sales Conversions
Automated client reminders, document requests and notifications make the sales process seamless.
Secure Delivery
Secure method of transferring confidential documents and information between businesses and customers.
GDPR Compliant
Reduce the compliance risks of human error via emails, post and even WhatsApp.
Increase Productivity
Increase staff productivity by reducing telephone calls, chasing for documents, email traffic and post.
Simple & Secure
A secure, professional portal making document uploads a breeze for your clients.
Bespoke Solutions
We understand each business is different. As such we tailor our solutions to fit your systems and processes.
What You Can Expect
Customer Benefits
Smart Comms
Keep your customers in the loop with timely reminders about any outstanding documents.
Bespoke Branding
Branded to your company to ensure your customers know they are in safe hands.
Effortless
A sleek, simple interface means that clients find it easy to return all documents.
Timely Alerts
Gently nudge customers with push notifications when document action is required from them.
We Get Things Done
Waiting for documents to be returned puts a huge strain on your productivity. With FastDox
82% of SMS received are actioned and completed within 20 minutes.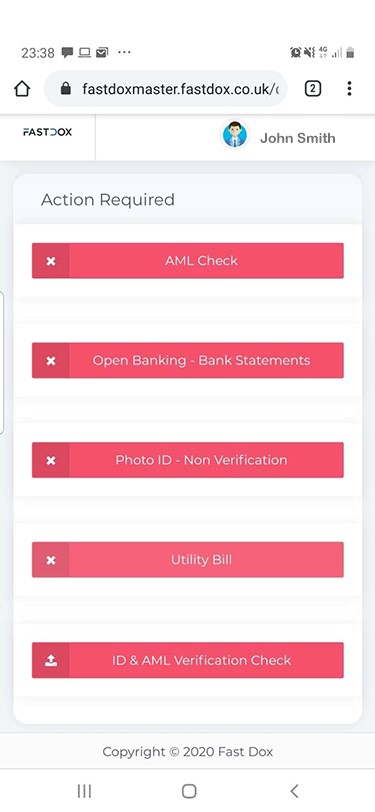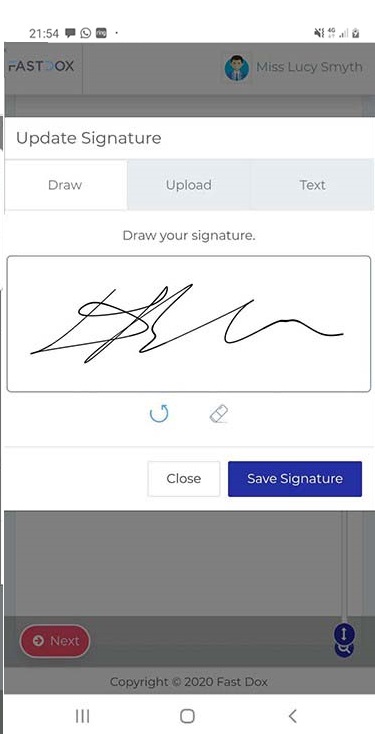 FastDox's all-encompassing customer onboarding platform drives efficiency by ensuring all documents are returned and completed in record time. We believe there are no limits to success. Only admin. We want your staff to be focused on driving profit and improving your business performance not shuffling papers and playing telephone tennis. FastDox breaks the chain of endless amounts of phone calls, document chasing and email answering by automating tedious and time-consuming admin tasks.