Simplicity is key
Simplify To Multiply Your Profits
We are breaking the barriers that stop your business from growing.
Supercharge your onboarding
We believe that simplicity is the key to success.
Challenge 'Normal' Practices
"Just because you have done something a certain way, doesn't mean it's the best way"
---
FastDox believes that if you challenge 'normal everyday practices' your business can flourish at lightning speed. The platform is changing the way that transactions are done, addressing the clunky, slow and outdated processes which are used in regulated businesses. FastDox is revolutionising the way that companies operate globally.
Using unique and cutting-edge technology, the unrivalled platform enables businesses to supercharge their processes through smart automation.
FastDox onboards your customers faster than ever before which is why our success and growth has been rapid over the past years. We implement change like no one else.
Simplify Now
Our Services
What We Offer
FastDox is a cost-effective, multilingual cloud-based platform that has revolutionised the way businesses operate and handle customers across the globe.
Improved Sales Conversions
Automated client reminders, document requests and notifications make the sales process seamless.
Secure Delivery
Secure method of transferring confidential documents and information between businesses and customers.
GDPR Compliant
Reduce the compliance risks of human error via emails, post and even WhatsApp.
Increase Productivity
Increase staff productivity by reducing telephone calls, chasing for documents, email traffic and post.
Simple & Secure
A secure, professional portal making document uploads a breeze for your clients.
Bespoke Solutions
We understand each business is different. As such we tailor our solutions to fit your systems and processes.
What You Can Expect
Customer Benefits
Smart Comms
Keep your customers in the loop with timely reminders about any outstanding documents.
Bespoke Branding
Branded to your company to ensure your customers know they are in safe hands.
Effortless
A sleek, simple interface means that clients find it easy to return all documents.
Timely Alerts
Gently nudge customers with push notifications when document action is required from them.
We Get Things Done
Waiting for documents to be returned puts a huge strain on your productivity. With FastDox
82% of SMS received are actioned and completed within 20 minutes.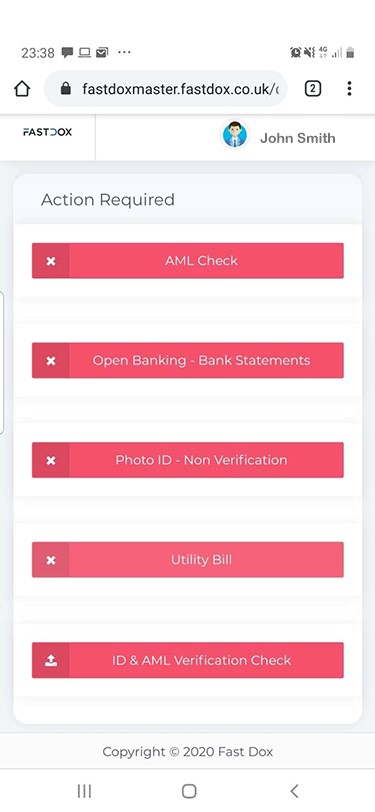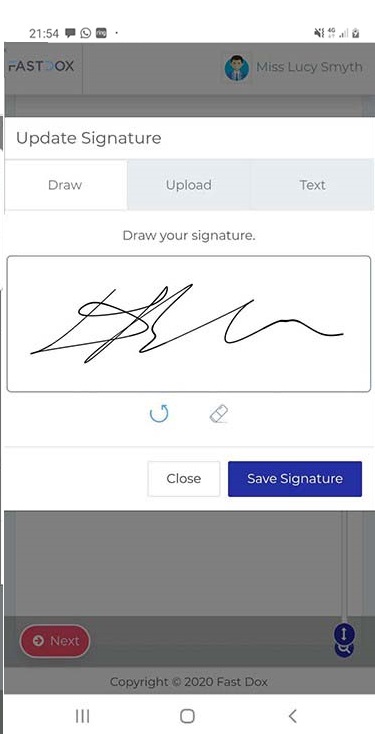 FastDox's all-encompassing customer onboarding platform drives efficiency by ensuring all documents are returned and completed in record time. We believe there are no limits to success. Only admin. We want your staff to be focused on driving profit and improving your business performance not shuffling papers and playing telephone tennis. FastDox breaks the chain of endless amounts of phone calls, document chasing and email answering by automating tedious and time-consuming admin tasks.